(Advanced Training Only Available to New Make Him Love You Forever Customers.
If You Leave This Page, You Will Never See This Offer Again.)

This program reveals five powerful steps to shifting your feelings of shyness so that you can be confident, calm, and charismatic around men you're attracted to.

Are you your own worst enemy? When we have a negative internal dialogue about ourselves, we stop others from seeing us at our best. Discover powerful practical steps to rebuilding your confidence, reducing anxiety, and simply feeling good about yourself.
Discover the insecure dating behaviors that can damage a first impression (and what you can do right now to stop these behaviors from hindering your interactions with men!)
How to take the pressure out of dating and meeting men so you can actually relax and enjoy yourself.
(I know it sounds cliché, but by doing this you actually increase your chances of finding and attracting the right kind of man by 400%).
Do you find yourself getting trapped in your own head, focusing only on your flaws and worrying anxiously about what he is thinking of you?
 Then this technique is for you. Discover the powerful mental switch you can use to stop worrying and start connecting with your date.
The #1 thing you can do to automatically make a man want to see you again (few women realize the power of this little-known secret, that will completely transform your interactions with men).
 Wish there was a magic switch for turning off your shyness and radiating a sensual confidence around men? 
Here is the answer! Discover the 'Goodbye, Shy!' Transformational Mindtrack, designed to automatically reduce shyness and insecurity and increase self-confidence, self-love, and the sensual feminine energy that attracts men like bees to honey.
This Mindtrack is an absolute game changer, and has helped thousands of women to reboot their love lives.
Simply listen to this short audio track once per day and you will notice a positive and amazing shift in yourself that will transform all areas of your life – each day bringing you closer to the love you deserve (no hard work required)!
Reduce your shyness around men and build your dating confidence in five simple yet powerful steps!
EXCLUSIVE Advanced Training Program #2:
How To Achieve Mastery of Your Inner Game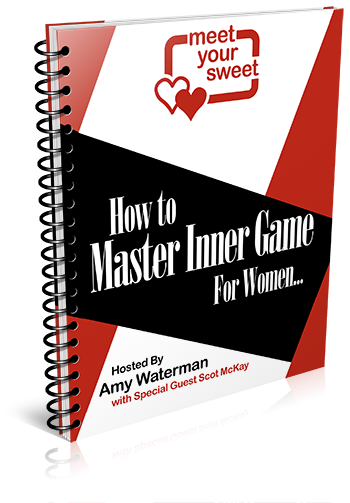 (Course ONLY Available on THIS page, in this moment right now. Valued By Other Enrollees at at least $97.)
Exclusive audio discussion with Scott Mckay, one of the world's foremost dating experts.
This interview is a fully complete blueprint that shows you EXACTLY what you need to do to overcome fear and self doubt and supercharge your deep self confidence.
In this advanced training, you'll get Scot's most powerful, in-depth explanations on exactly how truly feminine, truly irresistible self confidence works on the male mind – including his stunningly effective practical techniques for triggering the results you want most with men.
Listen, learn, put shyness and self-doubt in the past, and claim the amazing lovelife you want so much.
EXCLUSIVE Advanced Training Program #3
Hot Relationships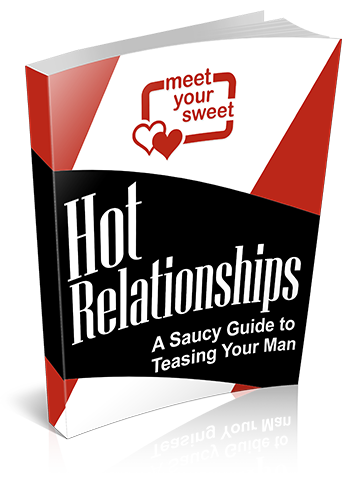 (Course ONLY Available on THIS page, in this moment right now. Valued By Other Enrollees at at least $77.)
A little bit naughty, a little bit explicit, and designed to supercharge your lovelife even if you're really shy in bed … Hot Relationships is the uncensored must-have erotic guide to ignite a man's pleasure (and your own) by unleashing passion, power, and sexual delight unlike anything you've ever imagined before.
This easy to follow guide shows you step by step how to enjoy a level of joyful bonding, outrageous pleasure and heart-poundingly intimate connection with your man (yes, even if you're REALLY shy.)
Using these breakthrough secret skills and special 'tricks', you'll have him tearing at the sheets, bellowing your name, and smiling so hard his cheeks hurt when he wakes up to your beautiful face.
You'll discover how to create 'erotic monogamy' with a man so he never even THINKS about another woman … how to respark 'horny teenager' levels of lust and desire in his mind so he's ADDICTED to you (and only you) sexually …
how to guarantee toe-curling orgasms for both of you, EVERY time you make love … 
… the one thing all men secretly want in bed (you'll never guess this one) … how to 100% cheat-proof your relationship with this simple, clothes-ON technique (do this and he'll look at you with tears of joy in his eyes) …
and So much more in this fully detailed, step by step advanced erotic intimacy training …
I really don't want you to miss out on this chance … so I have to make this absolutely clear:
If you leave this page, you will NOT be allowed access to this incredible offer ever again.
I don't mean to blabber on about this, but I want to make sure you understand so you aren't disappointed if you try to get in later!
If you don't like any of the stuff for ANY reason, you are completely covered by my 60 day 100% moneyback guarantee. Just send me an email, and I'll give you a 100% refund, AND you can keep everything anyway. No hassle. No fine print.
ClickBank is the retailer of this product. CLICKBANK® is a registered trademark of Click Sales, Inc., a Delaware company located at 1444 S. Entertainment Ave., Suite 410 Boise, ID 83709, USA and used with permission. ClickBank's role as a retailer does not constitute or imply any endorsement, endorsement or review of this product, or any other claim, statement or notice used in the promotion of this product.
This site and the products and services offered on this site are not associated, affiliated, endorsed, or sponsored by Richard Branson, Tony Robbins and Oprah, nor have they been reviewed tested or certified by Richard Branson, Tony Robbins and Oprah.